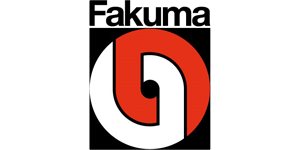 The decision has been made: Together with the exhibitor advisory board, the trade fair
organizer has decided to postpone the 27th Fakuma until 2021.

From the point of view of the organizer, the Fakuma 2020 could have taken place. The
general conditions related to corona were adapted in the form of hygiene and safety
concepts, so that a safe implementation would have been possible. However, the trade
fair organizer and the exhibitor advisory board have decided to postpone the Fakuma
2020 to October 12 – 16, 2021.

This decision is based on reason and a sense of responsibility. The advanced time also
speaks for a postponement. Due to the current uncertainties, it is time to look
pragmatically and confidently into the year 2021.

We want to continue the success of previous Fakuma trade fairs. That is why we are now
planning for next year. The commitment of everyone involved now applies to the
intensive preparation of the next trade fair highlight in the plastics industry. The aim is
to present our products and solutions appropriately and to prepare the Fakuma 2021
again as an industry highlight.

Unfortunately, this year everything is different than before. We hope that you and us will
hopefully come through this special time well and strengthened – above all healthy! We
look forward to presenting our innovative products at Fakuma 2021.

Of course, we are happy to answer your questions about our RS MULTICUT cutting
machines or RS POWDERTECH powder coating machines at any time.
Call +49 4533 6063-100 or write an email to info@schlicht-gmbh.de.
Your team at 
ROLF SCHLICHT GmbH